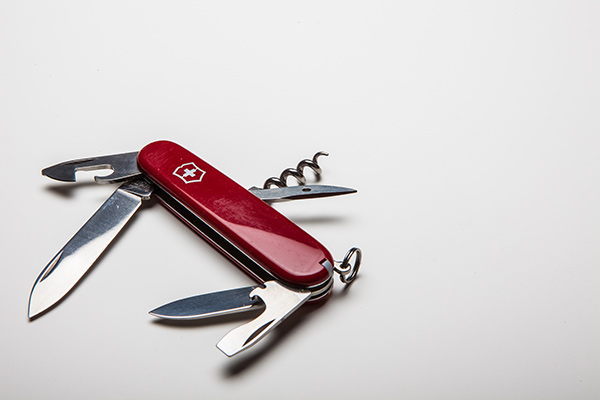 Why hire a divorce coach for your divorce?
Like happiness, a divorce coach is different things to different people.
There is no ONE SIZE FITS ALL approach.  The beauty of partnering with a divorce coach is that they can take on a variety of roles depending upon where you are in the separation process, and what is needed at the time.
First, a divorce coach is like a concierge; the go-to-person when you first realize you are about to embark upon the biggest change of your life.
During your initial consultation, a divorce coach listens genuinely to your story and tries to unpackage where you are in the process and what is needed for you to move forward.
Are you the leaver or the left?  Have you had time to plan out your next steps, or does the announcement come as a shock or surprise?
It's at this time that your divorce coach plays the movie forward and anticipates several path choices and the potential players you may need on your team.  This first stop is a safe way to get a glimpse of the bigger picture before you dive in and make significant decisions and hire your team of experts.
Although you can hire a coach at any time, it is the most beneficial for you to engage a divorce coach early in the process.  Similar to a guide, your coach has been down this path before with many people in similar situations, and can often help you avoid making quick, uninformed decisions.
The roles of a divorce coach
Like a swiss army knife, a divorce coach serves many roles throughout the process and can handle many different tasks.  Here are a few:
Advocate:  a divorce coach partners with you to assist you in achieving your goals.  It is your life and your agenda.  By engaging in a series of conversations, a divorce coach begins to unpackage what's next.  Together, we'll answer the following questions:
What changes do you want in your life after your divorce?
What are your core values?
Where are your strengths, and what do you need to create a new life?
Thinking Partner:  With the upcoming changes, numerous decisions need to be made, and your divorce coach is at your side; listening, questioning and helping you get clarity as to the ramifications of your choices.
Together you play the, 'if this, then that' game, setting up various scenarios to help you talk through your best options, foresee potential obstacles and navigate a new course of direction.
Sounding Board:  Your divorce coach is here to listen, and willing to take the time to hear your story.  What are you wanting to communicate, what is going unsaid? What are the fears or the obstacles that are blocking you from moving ahead? Where are you in the process? How are you coping with the stress, or handing the grief?  These are a few of questions that come to the forefront in navigating through the sadness and pain. Divorce can be an emotional rollercoaster, and your divorce coach is equipped and skilled to come alongside you during the ride.
Champion:  Separation that leads to divorce can be a long, tedious process and can feel overwhelming.  Your divorce coach is here to champion you along the way, to hit the pause button and say, 'atta girl, you can do this, you're on the right course.'
It is during this time that self-care is extremely important. Together we take breaks to replenish and refocus, gaining confidence and clarity to stay the course.  Working through a divorce requires patience and time to reflect so you can make the best decisions for yourself and your family.
Cheerleader:  It is not often is our adult life that we have a cheerleader behind the scenes.  However, if there was ever a need, it is during this difficult time.  A coach is there spurring you on every step of the way and encouraging you to be your best self.
I have friends and family to help me; why do I need a divorce coach?
The short of it is, even with a great group of supportive people around you, most cannot stay the course and engage with the depth of empathy and compassion needed to help you heal and process the pain and hurt that often accompanies divorce.
Although they mean well, close friends and family are often clouded by their own emotions and experiences, and may not always offer the best advice.  A divorce coach can provide a different perspective, and even at times speak the hard truth, which will help you move forward wisely.
A divorce coach has the skills to stay the course and shift support as needed.  From the beginning of the overwhelm and grief, through the phase where your life changes, to the end where you are empowered to make good decisions and start your 'new normal' with confidence; a divorce coach is with you every step of the way.